Buying a Home in Northern New Jersey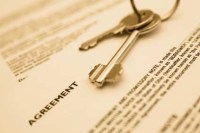 Finding and purchasing a home that will meet your needs is a significant and often stressful time. Our goal is to make this transition as smooth as possible. We are experts in the area, and once we learn what it is that you're looking for, finding your dream home is simple.
Before you start looking for a home you should ask yourself a few questions:
Where do you want to live? Are there particular neighborhoods or communities that you like?
What kind of house would you like (need)? Are you looking for a particular style? How many bedrooms and bathrooms do you want?
Is a home office a necessity? Do you need a bonus room or flex-room?
Do you entertain often? Is a home suitable for entertaining something you're looking for?
Do you want a yard, pool, gated or guard gated community?
Have you determined your price range or consulted a lender to determine the best price range?
As you proceed with your home search, nothing is more important than working with a real estate agent who has the ABR® designation. An ABR® is an Accredited Buyer's Representative who has completed advanced training and who has proven experience in serving the special needs of buyer-clients. In addition to knowing the inventory and dynamics of their local market, an ABR®-designated buyer's representative can help you make informed decisions throughout the entire home buying process. An ABR® is also a REALTOR® (a member of the National Association of Realtors) and must abide by a strict Code of Ethics.
Searching for your dream home can be a time-consuming experience. Working with our professional team will make the process much more efficient. We look forward to working with you.