Cristian Perez
Sales Associate, Luxury Home Specialist, Business Development Manager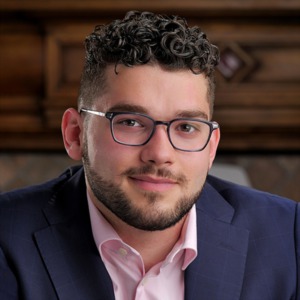 Cristian believes that professional real estate service begins with personalization – with one agent who listens, who tailors his service to your wants and needs, and who not only communicates well but is available to answer your questions and concerns both day and night. As a result, Cristian chose to associate with Prominent Properties Sotheby's International Realty due to their unwavering focus on personal and professional service to each individual client – be they buyers or sellers.
Growing up and working in his family's contracting and construction business, Cristian learned early on that service must be tailored to the individual client and that exceeding client expectations leads to success. He also learned that with determined action most problems can be solved and that he loved both the challenge and the gratification of meeting that challenge.
While working in the construction business, Cristian helped homeowners realize their dream. He enjoyed it, but longed to be a part of the other side of the real estate transaction, seeing the homes and interacting with the people. He has visited and researched most luxury homes and high-end communities in Essex, Morris, Union, and Somerset Counties. When you are looking for a home in a specific price range offering a specific set of amenities, Cristian knows exactly where to focus your search.
Cristian says that switching to real estate sales was the best choice he ever made. Now he uses his knowledge of the construction business to guide his buyers, and to help sellers merchandise their homes.
PROFESSIONAL ACCOMPLISHMENTS
Member of the Institute for Luxury Home Marketing (ILHM)
Certified Strategic Marketing Specialist (CSMS)
Certified Negotiation Expert (CNE)
Member of the National Association of Realtors (NAR)
Member of the New Jersey Association of Realtors (NJAR)
Member of the North Central Jersey Association of Realtors (NCJAR)
Member of the Garden State Multiple Listing Service (GSMLS)
Former Director of Client Relations, JP Restoration Group, Manhattan
Montclair State University, BS, Economics with Concentration in Real Estate